Military and uniformed services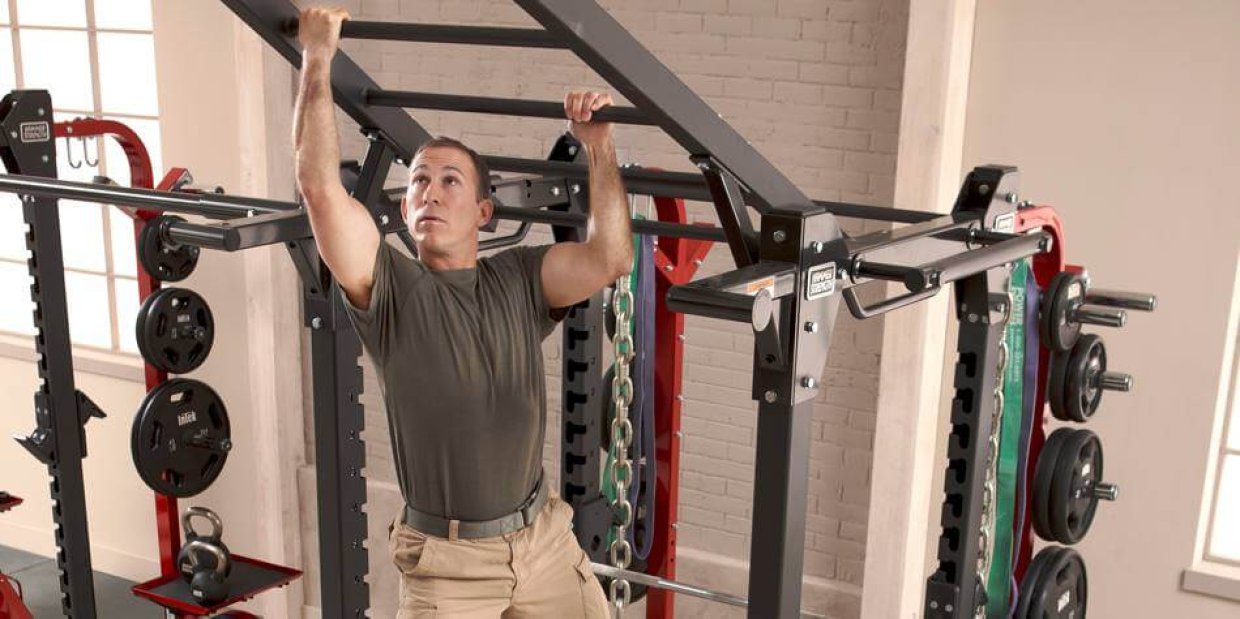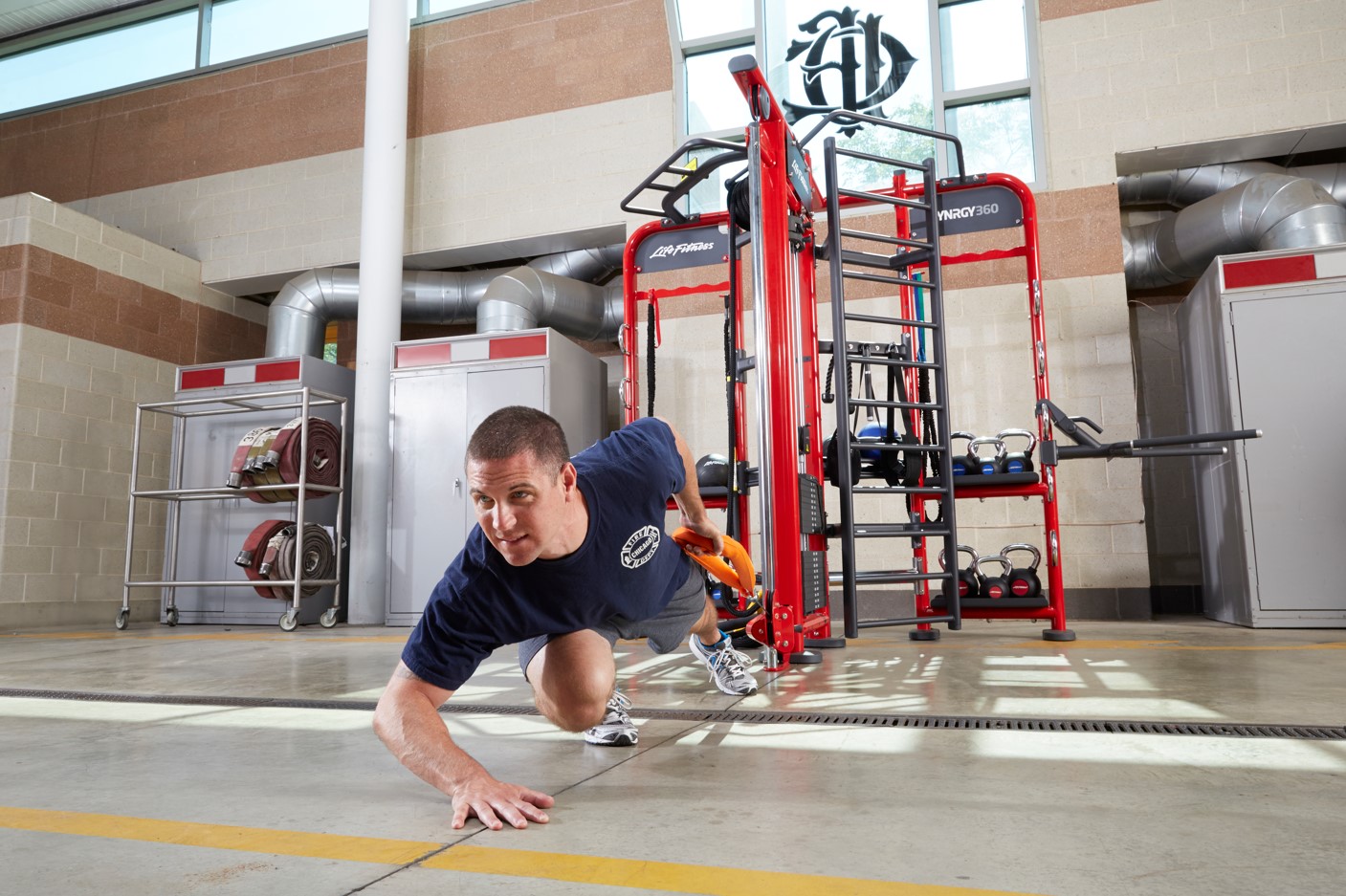 For the military and other uniformed services, fitness is not an option. For them, muscle strength and a conditioned cardiovascular system can be literally a matter of life and death, their fitness is what preparedness is all about. The equipment chosen must function in a variety of locations, from urban installations to remote forward operating bases. For example, Life Fitness and Hammer Strength are built to handle natural elements, heavy traffic, and constant transit. Testing ensures that every product is tough enough to handle the most intense training regimen in challenging conditions.
Another bright example is TRX. Lightweight, easy to stow and transport, and simple to set up anywhere, the TRX Tactical Suspension Trainer builds the physical proficiencies needed to meet and exceed the demands of any operational environment. Hundreds of exercises can be performed to simultaneously develop strength, mobility, flexibility, endurance, core stability, and agility while enhancing durability. TRX incorporates cutting-edge fitness programs designed for users ranging from Navy SEALs and MMA fighters. Programs are individualized, integrated, multi-joint and multi-planar so that service members can train the specific movements that they use in both combat and non-combat situations.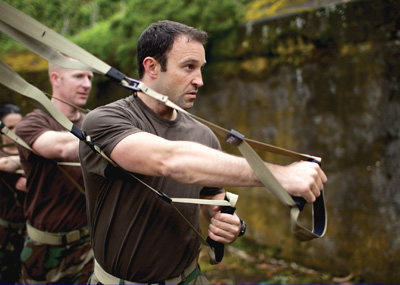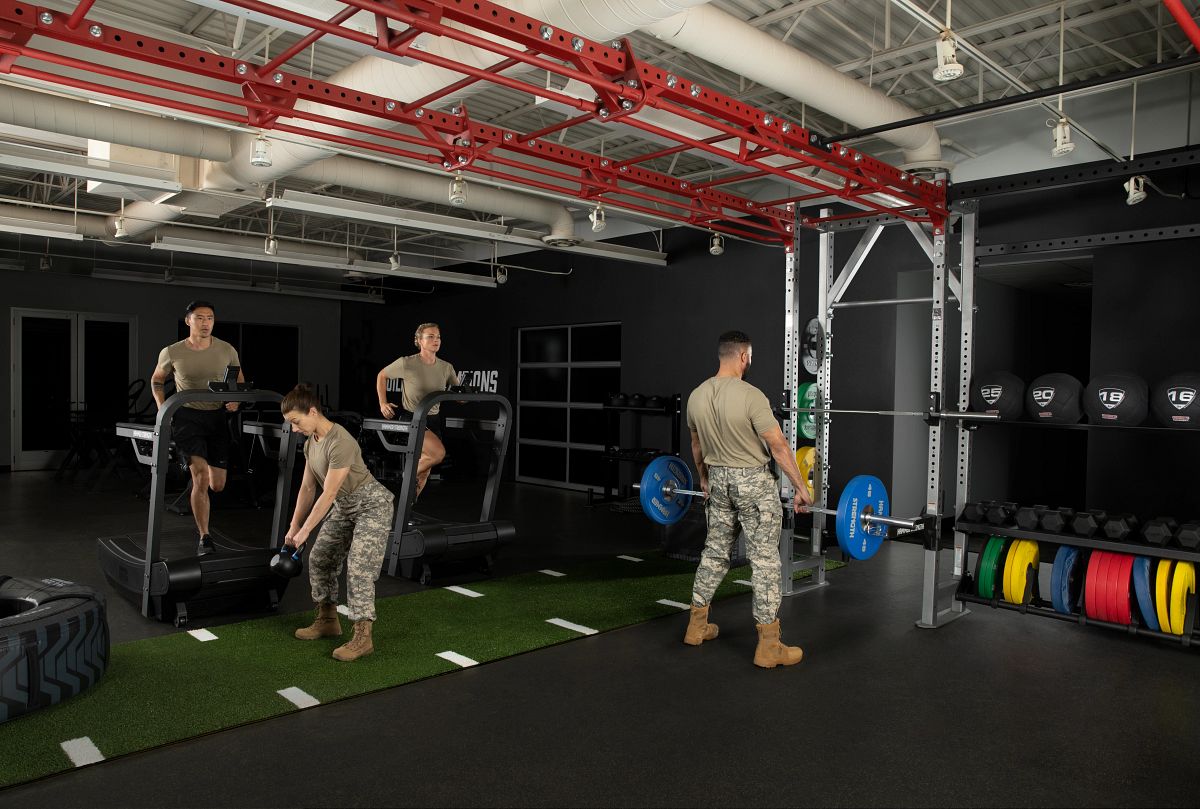 Gfitness has extensive experience of participating in tenders and public procurements, as well as working with army, defense services, police, and fire department, which makes us a reliable and knowledgeable partner. We understand the requirements of the uniformed services for equipment grade in terms of training intensity and special conditions, we provide good and well-thought-out solutions from our wide product range that fit needs and budget.
We are one-point agency - from planning, layout, design, delivery, and installation till service and maintenance.