LifeSpan Workplace Under Desk Treadmill TR5000-DT3 GlowUp
LifeSpan Workplace whisper-quiet Treadmill TR5000-DT3-BT for under your desk with monitor for working at home or at the office. Does not vibrate so that you can continue to read the screen of your tablet and laptop.
The treadmill to use at the office and at home
With the TR5000-DT3 Treadmill for under your desk you make sure you get enough exercise during a long day working at the office or at home. You can place this treadmill under a standing desk or a normal (high) desk and start walking while you work. The TR5000-DT3 is perfectly suited to use at the office or at home, due to it's whisper-quit motor and its small footprint. You can place it anywhere you like and you won't disturb your colleagues or family members while walking on the treadmill.
Walking comfortably while working
The treadmill has a maximum user weight up to 181 kg and is designed for long lasting and heavy duty. With this treadmill you will certainly meet your daily exercise needs. To stay healthy you need to take 10.000 steps a day. While walking you can use the enclosed console to count your steps with so it's very easy to reach the minimum number of required steps. The TR5000-DT3 has a long and wide running surface so you can walk comfortably and without having the risk of stepping off the treadmill. Because you don't have to focus on your gait, you can fully concentrate on your work.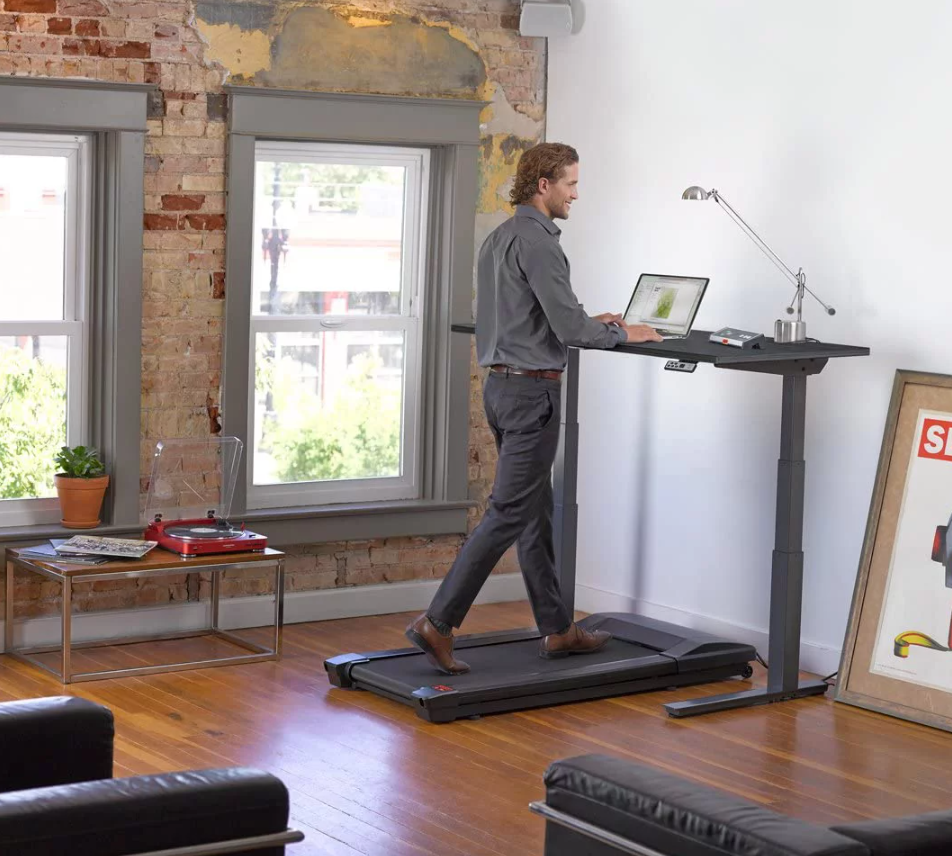 Walking and working simultaneously saves time and seriously benefits your health
A major advantage of walking and working simultaneously is that it saves you a lot of time. You save the hours you would otherwise spend on exercising and you're able to take time out to enjoy life's little pleasures. In addition to saving yourself a lot of time walking on this treadmill offers you many health benefits. It reduces and prevents physical complaints, improves your mental capacity and makes you more creative and productive so you get more work done. It wil also makes you feel more vibrant than you ever did before, helps you to stay in perfect shape and concentrate on your work and it reduces the risk of disease, dementia and Alzheimer's. Last but not least it stimulates your brain and smartens you up. Anyway there are plenty of reasons to start using this wonderful treadmill.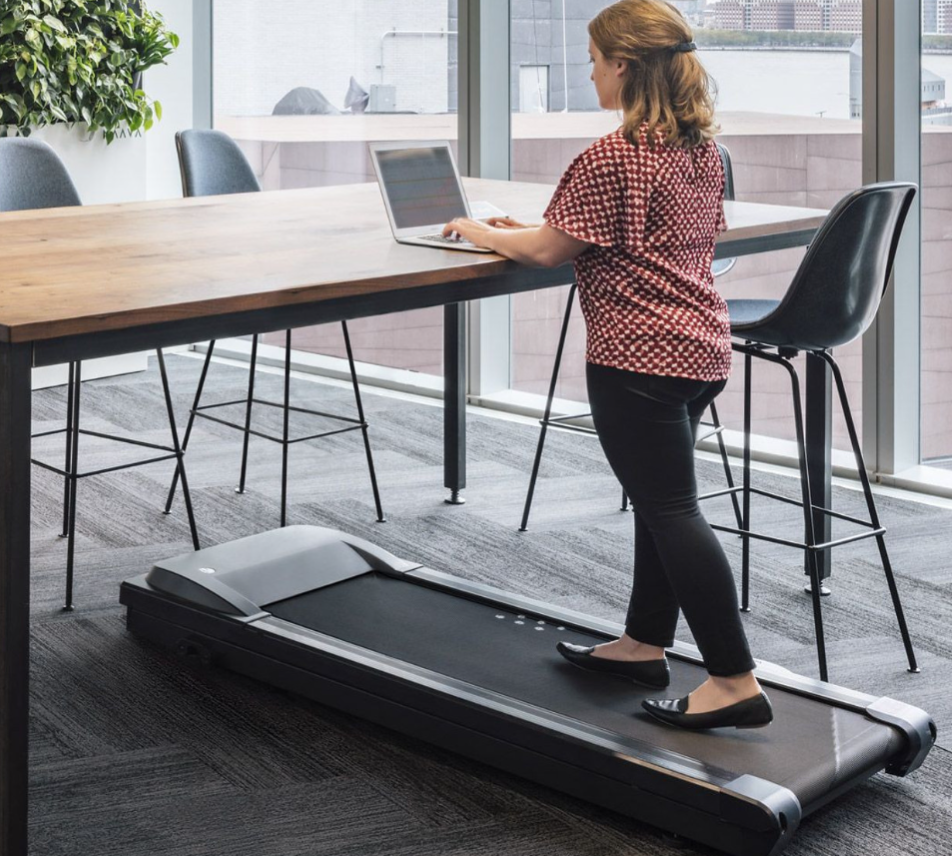 Work effectively while you walk
Walking slowly and working at the same time go very well together. The TR5000-DT3 Treadmill for under your desk doesn't vibrate, so you have a perfect view of your desktop, laptop or tablet. You can also easily make notes. Because the motor is nearly silent you can also call and consult with your colleagues. Walking and working at once makes you quite the multitasker. It takes some time to master it, but in the end you won't even realize you're walking and working concomitantly. Be sure to step on the TR5000-DT3 today, your body and mind will be grateful to you