LifeSpan Workplace Under Desk Treadmill TR1200-SC110 GlowUp
The LifeSpan Workplace Under Desk Treadmill TR1200-SC110 with the NEW and improved SC110 console! Work better and healthier with the LifeSpan. Optimal and active working at the office, at your home office or at your flexible workplace
The best way of working active is working with the LifeSpan Workplace Under Desk Treadmill TR1200-SC110. The treadmill has a nice and compact design with a maximum speed between 0.6 - 6.4 km/h. So it's easy to integrate in your office, home office or flexible workplace and makes sure you can walk at your comfortable speed and also get all your work done. You can set your favourite walking speed easily and fast at the renewed and improved SC110 Console. The console is very compact and will fit on any desk. It has a nice look and features handy touchscreen buttons. The console has an easy-to-use- interface you'll get the hang of in no time. Because of this it only takes you a few pushes at a button to get your walking starting. Thanks to the 7 cm TFT-screen with big white letters on a dark background the bright display shows you all your training stats in a glance.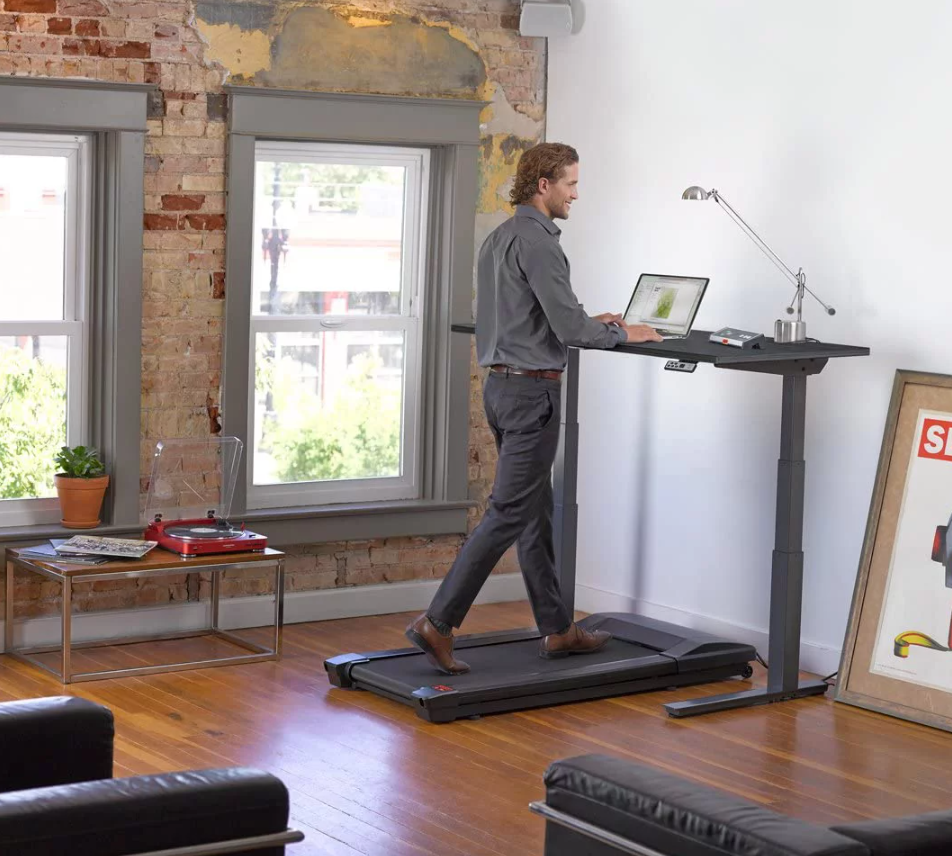 Active and healthy with LifeSpan
The TR1200-SC110 is a robust and compact treadmill that can be placed optimally in an office, your workplace at home or at a flexible workplace. The treadmill has a fine design and is delivered with an advanced console at which you can set your training stats and keep track of your step counting and calorie burning. Lifespan Europe paves the road to a better health!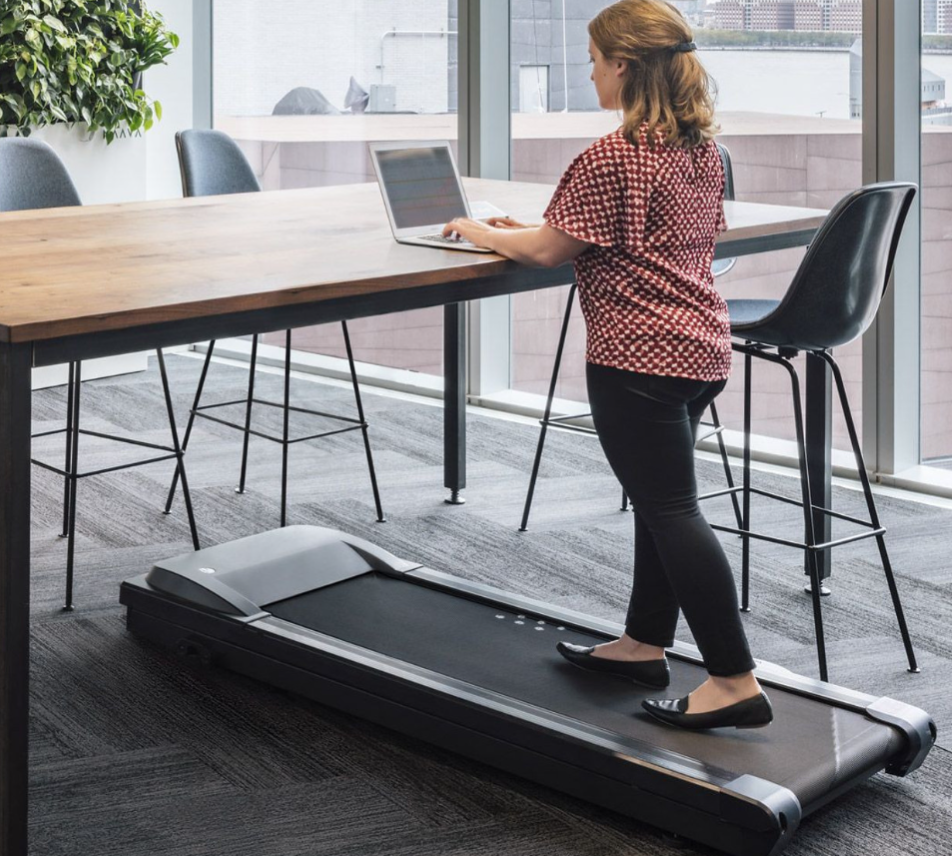 Compact treadmill with handy transport wheels
Don't worry, the TR1200-SC110 will never be in your way! Thanks to its compact design it barely takes up space and transport wheels make it possible for you to relocate te treadmill easily and store it in a space-saving way if you wish to do so.